DMPOCU offers two FREE* ways to access your accounts via your Mobile Phone:
1) Mobile Web Banking for web-enabled smart phones
2) Text Banking for standard mobile phones that are not web-enabled
---
FREE* Mobile Web Banking for your web-enabled smart phone
With Mobile Banking you can...
Access your accounts to check balances
Transfer money between accounts
Manage your accounts on the go...anywhere your phone goes!
Why use Mobile Web Banking?
It's easy and secure! And it's free!*
There is nothing to install! Simply click on the It's Me 247 logo at the top of our home page and then login with your secure account information.
* Check with your mobile carrier for web/data access rates.
Security features of Mobile Banking
For added security, remember to use the 'Logout' button when using Mobile Banking. On iPhone or Android devices, the 'Logout' button is on the Home/Options screen. It can easily be found by hitting the 'Home' button in the upper right corner at any time.
If you need to change your password, log on to your secure account in It's Me 247. For security purposes, you may not change your password in Mobile Banking.
If you feel like your account has been compromised, contact your credit union immediately. If it is after hours, enter an incorrect password 3 times to lock your account until you are able to contact your credit union.
Click here to get started, or use your smart phone's QR Code Reader to access Mobile Banking: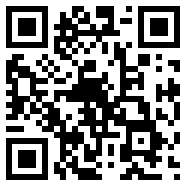 ---
FREE* Text Banking for standard mobile phones
Text Banking provides instant access to your DMPOCU accounts on the go, from any cell phone that supports text messaging. See account balances and recent transactions, and make transfers by simply texting to a specified phone number.
Highlights
Balances for your accounts, including checking, savings, credit cards, and loans
Account transfers
Due dates and minimum payments for credit cards and loans
Your accounts from different credit unions together in one place
---